Survey Site 022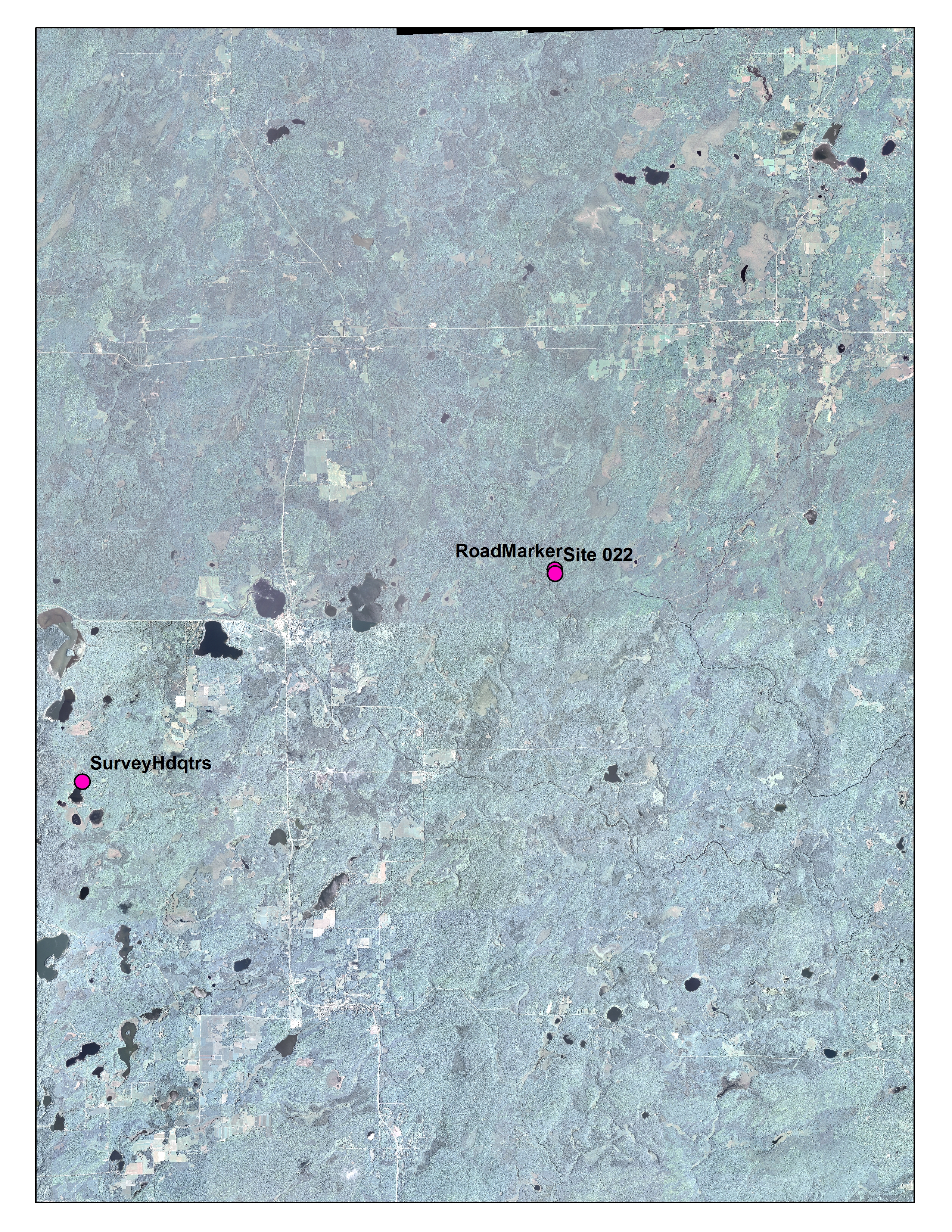 Click for interactive map
Survey Site Information
Directions to Road Marker: Road marker placed on south side of 2131 just east of gated private road with yellow gate set back (and no fire # sign?).
Directions to Site: Near marker, follow foot path/deer trail SSE (about 120 degrees) 125 meters to site stake. 2005 and 2011 - Found site stake.
Habitat Type: Hemlock (Mature)
Surveyor Comments: All hemlock.
Listen to audio clip
recorded at this site.
Species Observed
| | | |
| --- | --- | --- |
| Species | Name | No. of Years |
| NOWA | Northern Waterthrush | 1 |
| PIWA | Pine Warbler | 1 |
| PIWO | Pileated Woodpecker | 1 |
| PUFI | Purple Finch | 1 |
| SACR | Sandhill Crane | 1 |
| UNID | Unidentified Species | 1 |
| UNWO | Unidentified Woodpecker | 1 |
| WBNU | White-breasted Nuthatch | 1 |