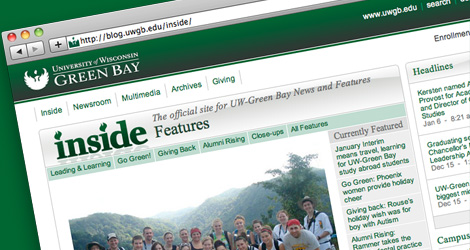 The official site for UW-Green Bay news and features.
Inside News and Feature Blog
Inside is the online source for official news and UW-Green Bay feature stories. Inside highlights University issues, events, people and achievements. Inside can be found online at http://blog.uwgb.edu/inside
Feature stories
Featured stories are divided into five categories that appear in the homepage feature rotation:
Newsroom
The Newsroom of the Inside blog is divided into the following categories.