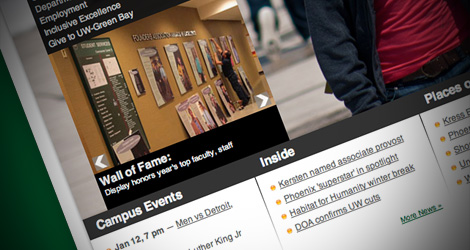 Helping to keep stories about what makes UW-Green Bay great on our front page.
UW-Green Bay Homepage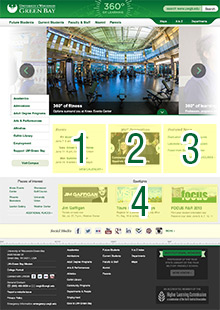 Campus events

This area lists a few key events of interest to a broad audience.

Rotating feature

The UW-Green Bay homepage contains a rotating story well that features photos of UW-Green Bay people, places and news headlines that link to corresponding articles about students, faculty, staff, parents, alumni and the community.

Inside news

This area includes a few headlines that link to the complete article.

Spotlights graphics

This area includes graphical links that offer short-term promotional space to event-specific items, and link to a page that contains more information.