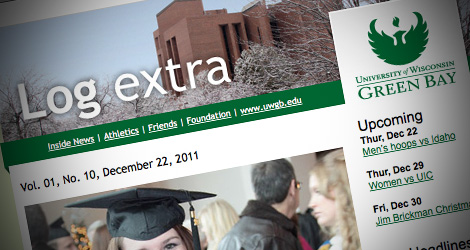 A bi-weekly feature e-mail of UW-Green Bay's top stories.
'Log extra'
Log extra is a weekly HTML formatted e-mail newsletter featuring stories, top news, a sampling of events, and "Campus Seen," a glance at the off-beat and interesting. This publication is sent to all UW-Green Bay faculty, staff and off-campus subscribers.
Subscribe
Subscribe to receive either (or both!) the Log E-News or Log Extra e-mail newsletters using this convenient form.