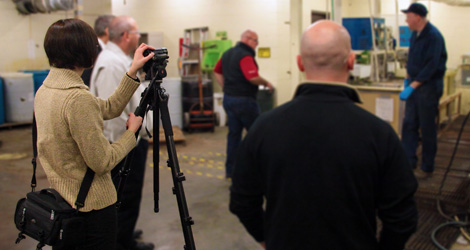 People love video.
It allows an intimate look at an experience that might otherwise be missed, and in terms of telling your story, it works.
Video
The Office of Marketing and University Communication produces short news and marketing videos depicting University people, places and events. Most subjects in the video are interviewed by Marketing and University Communication staff and prompted with questions. Questions and responses are edited to produce a "TV news-like" story and "B-roll" video/photos is often included to show viewers scenes of what is being discussed. Videos are not done live.
Where our videos appear:
The videos are displayed primarily through the University's news pages on the Inside News Blog (http://blog.uwgb.edu/inside) or on University web pages specific to the subject of the video. They are also housed on youtube at www.youtube.com/uwgbnews.