Step 1: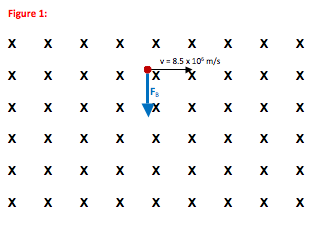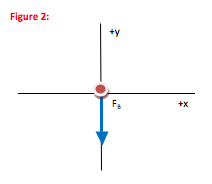 In order to determine the direction of magnetic force on an electric charge moving in a i, we need to use the 3-step right hand rule. (Force, velocity and field are all vectors—the relates the direction of these three vectors.)

Although you now have a free body diagram, you also need to recognize that magnetic force is always perpendicular to the motion of the charge. So when the charge changes direction, the force also changes direction. Continue to step 2 to explore the implications of the changing direction of force on the path of the electron.
--------------------------------------------------------------------------------------------
Step 2: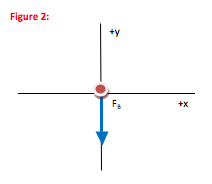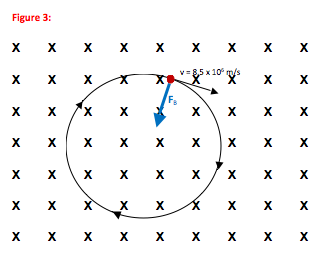 As the magnetic force acts on the electron, the electron changes direction. Using the right hand rule again shows that force also changes direction. In other words, the magnetic force continues to point perpendicular to velocity and .

To fully describe the path of the electron, you now need to find the size of that circle.