In this side view drawing, the represents the object you are looking at--the book--and the triangle represents your eye. Note that in order for you to see the image rather than the object, light must leave the book, travel through the lens, and travel to your eye. Therefore, the lens is located between the object and your eye.
To locate the image, we need to draw the from the and trace them . The easiest principle ray to draw is the one that leaves the top of the object, enters the center of the lens and continues on in a straight line: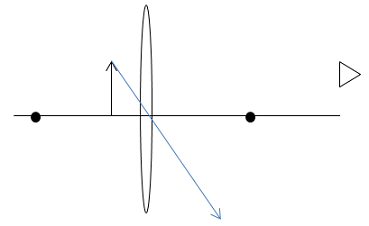 The second principle ray leaves the top of the object traveling parallel to the optic axis. When it reaches the lens, it changes direction and goes out through the :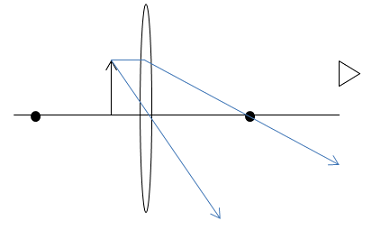 Finally, the third principle ray goes into the lens the top of the object and the . It changes direction in the lens and goes to the optic axis.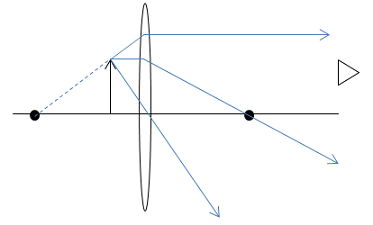 To understand where the is located, you need to trace the rays that back to the point where they to .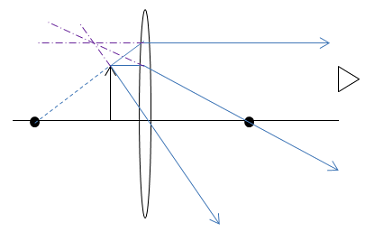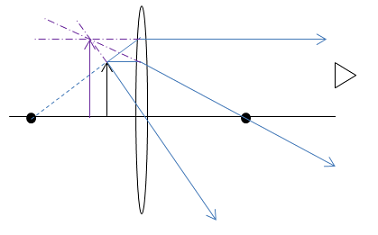 You now have a picture that illustrates not only the location of the but also shows a visual understanding of how that image is located and .